Trending...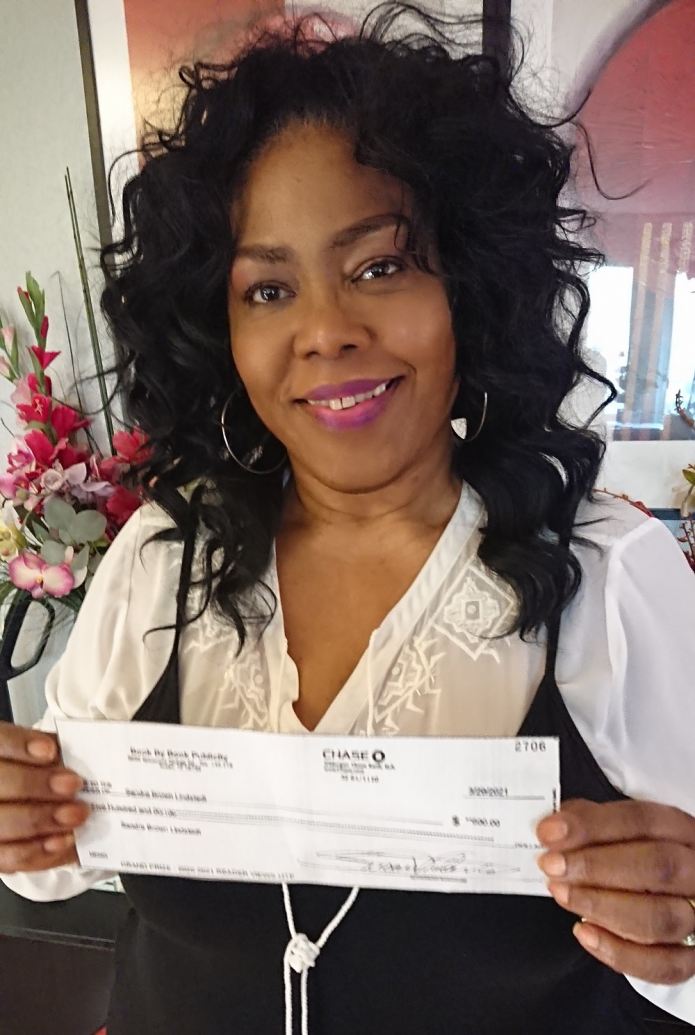 Award-Winning Debut Author Sandra Brown Lindstedt reminds us that it's never too late to follow your dreams.
NEW YORK
-
eMusicWire
--
Life of a Firefly
is a stunning collection of stories by Sandra Brown-Lindstedt that will appeal to children and adults alike, reminding us that no matter how bleak a situation may seem, a little faith, and a firefly, can take us a long way. It also gives children of color a mirror of strong characters that look like them, and others a window to experience the African American community in a whole new way.
Her first venture writing for children, the book came to be in a remarkable way. Brown-Lindstedt was asked by the librarian of the International School of Gothenburg to share some of the stories from her memoir, "I Am Fireflies Ascending" with classrooms of elementary and middle school children. The response by the boys and girls was overwhelming and she later sold out her entire stock of books at their annual book fair. This is when she decided her true calling was to write children's stories.
Life of a Firefly
won Reader Views' first ever grand prize in fiction. She also won the gold medal in their Young Readers Category, Teen Category, the Regional South Award and The AME Award for Best Debut Fiction.
More on eMusic WireLife of a Firefly
is being recognized by readers and reviewers as a must-read story, insightful, genuine, and heartfelt:
"This book needs to be in every elementary and middle school library in the US!"
--Megan B. Joseph, MHA
"I can't even express how much I LOVED this book. It's one of the best books I've read in the past decade. ...I have no doubt that your readers will love this story!" --
Ms. Allison, Editor, Book Editing Services
"It's a book that parents and librarians should put in the hands of young readers...funny, uplifting, and, according to the author, ninety-eight per cent true."
--Ruth Latta, Reviewer for the Compulsive Reader and CM Magazine
Of Sandra Brown-Lindstedt's declaration that
Life of a Firefly
is, "particularly suited for ages 8-12," Joel R. Dennstedt with Readers' Favorites says, "I'm afraid that's like saying
To Kill A Mockingbird
is at heart a children's book just because it's narrated by a child. So is
Life of a Firefly
. But the child, a young girl named Sandy Forte, is every bit the storyteller and every bit as literate as Scout."
In response to all the recognition garnered for
Life of a Firefly
, Brown-Lindstedt noted, "I was so overwhelmed when I learned that I had won. I also felt honored and humbled at the same time, that others would appreciate my work to this degree."
More on eMusic WireAbout the Author

Sandra Brown-Lindstedt
was born and raised in Chicago and moved to Portland with her three children when she was thirty-three. After working as a medical secretary for many years, she decided to go back to college and get her degree, graduating from Lewis & Clark College in Portland Oregon with bachelor's degrees in Theater and English. She's also worked in New York, on stage productions, art, and design. Sandra has won two first place short story awards and three poetry awards, publishing the work in literary journals and has written and directed numerous plays in the US and in Sweden. She now resides in Göteborg Sweden, where she is Drama director for Smyrna International.
Life of a Firefly
is her first children's book.
Life of a Firefly
(ISBN 9798679133327, Independently Published, 2020) is available at online bookstores and
Amazon
. For more information and to connect with Sandra Brown-Lindstedt visit her on
Facebook
and
Goodreads
. Publicity contact:
admin@readerviews.com
.
https://youtu.be/5JTRDhbnJpA
Source: Reader Views
---
0 Comments